In order to give the greatest service that meets quality requirements, Mr. Manoj Kumar Tallapalem founded
MK DIGITALMARE , which is presently operating as the No. 1 Software Development Company in India and is based in Hyderabad.
DIGITAL MARKETING
New Service Digital Marketing Started and Now MK DIGITALMARE is the leading Digital marketing services company in Hyderabad. We ensure that our clients are getting the best out of their businesses with our top marketing strategies.
Cilent
In December,We Completed Project For HINDU, It's One Of The Prestigeous Project For Our Company
Regsiter As PVT LTD
On This Day We Registerd As MK DIGITALMARE PVT LTD
100+ Projects Completed
Till Now We Completed 100+ Projects.
INTERNATIONAL CILENTS
IN 2022, We worked For International Cilents , We Delivered Projects with 99% successrate.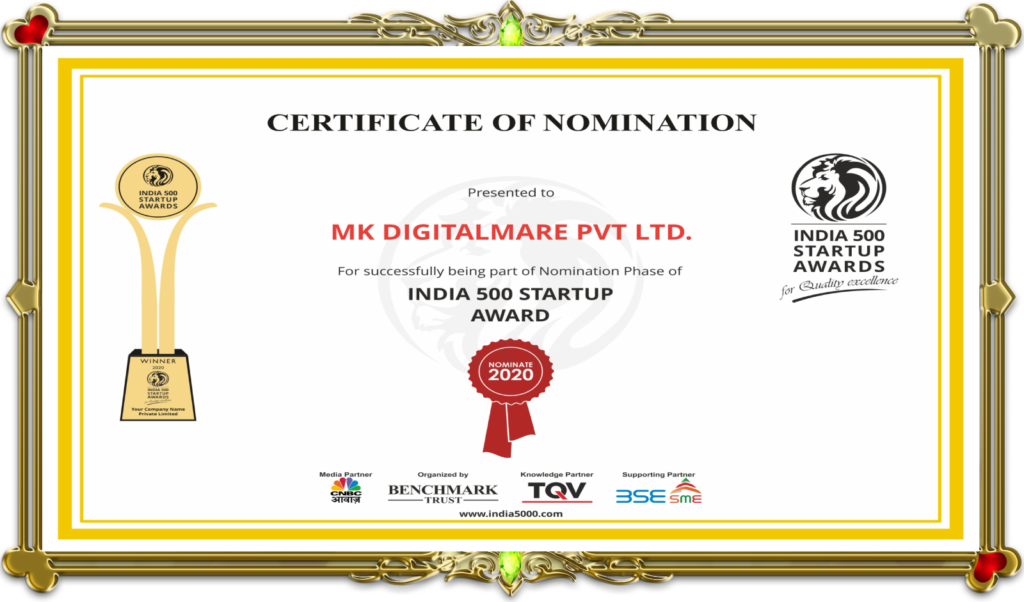 POLITICAL MARKETING
We MK DIGITALMARE PVT LTD Entered Into Political Maketing
PARTNERSHIP COMPANIES
IN 2022, Started Partnership Companies In Major Cities In India(Delhi,Vijaywada,Banglore,USA(Seattle))
Awards